I built a mechanical Lego piano. It very much looks like a real piano, both on the outside and inside. It has keys, gears, hammers… its designers are piano teachers. The music comes from a companion Bluetooth app, but the piano makes convincing movements. I'm very impressed.
This is my first Lego project, and the fact that I could do something this complex tells you how mature and professional Lego's assembly instructions pictures are. (Yes, there's no English – it's all pictures in the assembly manual.)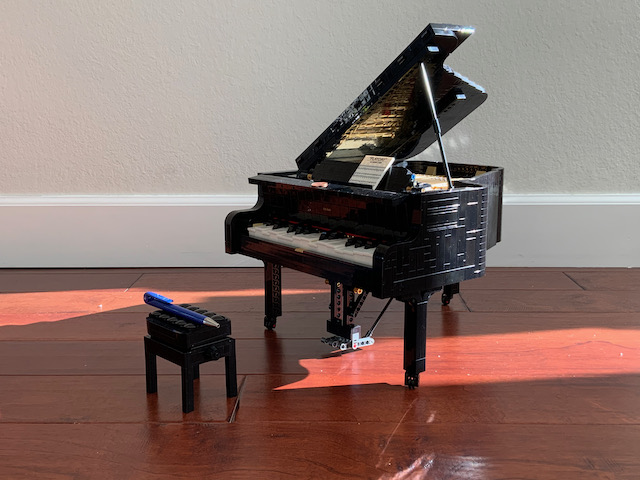 Here is a 1-minute video of the piano playing. I have also taken the camera closer to show you its movement:
Making of the Piano
Below are some pictures on how I built it. I usually took a picture at the end of each day.